4th Anniversary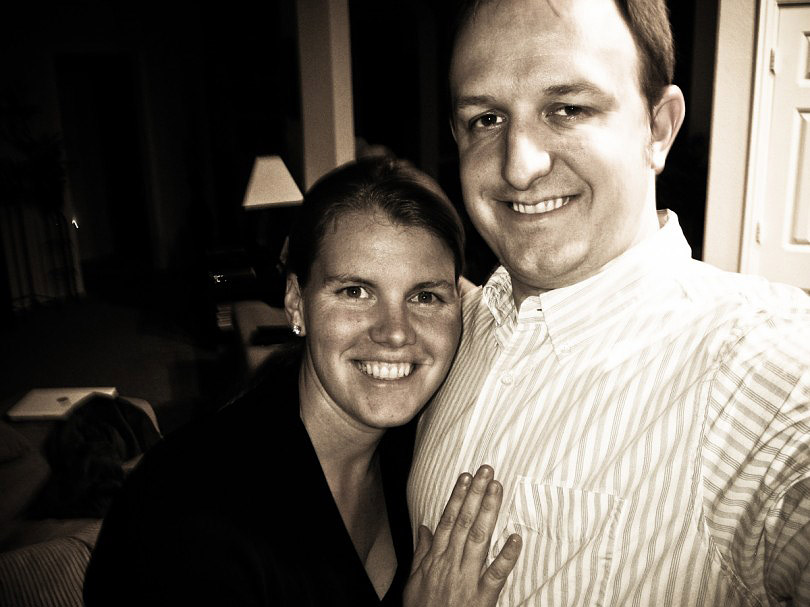 Today is our 4 year anniversary. I can't believe 4 years have already passed by. Today, I had to go to work which I was kinda bummed about, but when Brandon got home he surprised me by taking me out to dinner at one of our favorite restaurants, Ruth's Chris. After dinner we went to Dave and Busters to play some games. This was so fun just to hang out and relax while playing silly games and of course trying to beat one another. We had such a great time and I am truly blessed with an amazing husband who loves me and cares for me, he truly is my blessed.
I can't believe your mine
I can't believe I'm yours
Cause only a Master's hand
Could have devised and designed our course
Lost in your beauty
Lost in the freedom
I can't owe this to myself
What have I ever done
Thats this good, this sweet, this right
With one glance of your eye
You've stolen my heart
And beautiful you are, my darling
There is no flaw in you
Now I lack nothing
And now there's peace
You have such patience with me
Freely you give your love
Your so good, so sweet, so right
You are clothed in strength
You are dressed in dignity
With you He is saving me
You are all I wanted
You are all I need now
I wil call you blessed
Gone are the good old days
I have no need for useless things
I've found something better to last me forever
For you speak with wisdom
And faithful instruction
Many do noble things
But you have surpassed them all
Your so good, so sweet, so right
I love you Brandon, Happy 4th Anniversary!
No Comments
Leave a Comment