Little Giraffe
Our friends recently had a baby girl and since I was feeling crafty I made this little stuffed animal giraffe for her. Since I love giraffes, I also made another one for Brooke. The first thing I did was drew a giraffe on a sheet of paper and cut him out. I didn't use any template, I just drew what I thought would be a cute and simple giraffe outline to draw, cut and sew.
Next pick out 2 different fabrics for your giraffe. I chose a pink minky and a green/white striped flannel.

Next choose whatever type of ribbon you would like for the mane (4 pieces) and tail (2 pieces). I chose giraffe and pink ribbon for the mane and brown grosgrain for the tail. Pin these very well so they don't slip while sewing.


Pin the right sides together and sew together leaving about a 2 inch opening on the back of the giraffe.


Turn inside out and stuff. Once it is stuffed, sew the opening clsoed and you have a cute little giraffe!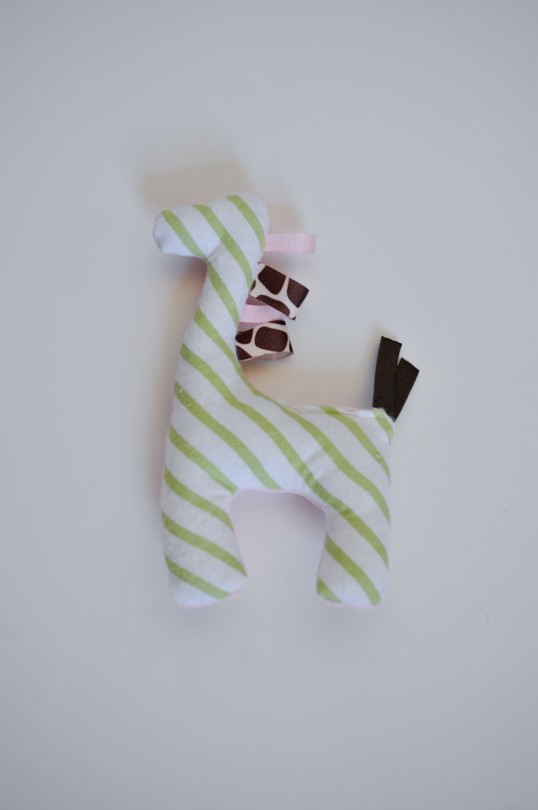 2 Comments
Leave a Comment