Low Fat Bean Enchiladas
These are super easy and very tasty!


Ingredients:
2 (15 oz) cans black beans, rinsed and divided
1 tsp chili powder
½ tsp cumin
½ tsp onion powder
½ tsp garlic powder
16 oz jar of salsa
8 oz Fat Free plain Greek yogurt
4 flour tortillas
½ cup cheddar cheese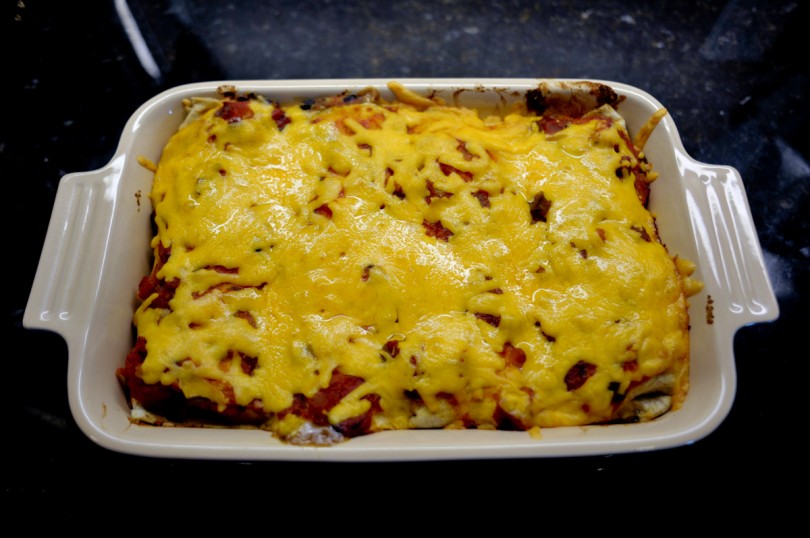 Directions:
1. Preheat oven to 350.
2. Mash 1 can of beans and mix w/second can and seasonings.
3. Mix 1/2 of the salsa, 4 oz of the yogurt and 1/4 cup cheese together, add to the beans.
4. Fill tortillas w/ mixture
5. Roll and Place in sprayed baking pan.
6. Pour remaining sauce and cheese over and bake for 30 minutes.
1 Comment
Leave a Comment