Costume and Halloween Outfit Pictures
So my best friend Jamie and I are making it a tradition to go to the arboretum each year, with the thousand other moms and their kids, to try and take our kids pictures in the pumpkins. We bring their costumes and usually another Halloween outfit for our kids.

This year Brooke and Sadie had matching smock dresses that are so very cute. This is the first smock dress I have bought for Brooke. In the past I haven't been a fan of them, but this pumpkin dress sure was cute. I also bought Brooke a Halloween smock dress, so I went from no smocking to two of them!

The girls did great, there was some crying due to Brooke's new shoes rubbing the side of her foot and Sadie being hungry. But they did great and we got some great shots, even with the thousand other people there.
Brooke is Little Bo Peep this year. She picked it out all by herself at the fabric store, chose the fabric with some help from mommy, then mommy made it! She calls herself "Little Bo Peet." Yes, it is cute, but my speech pathology-ness comes out and I do correct her! Some people thought she was Mary had a little lamb, which I can see because she did have a sheep with her. But, Brooke knows who she is and that's all that matters!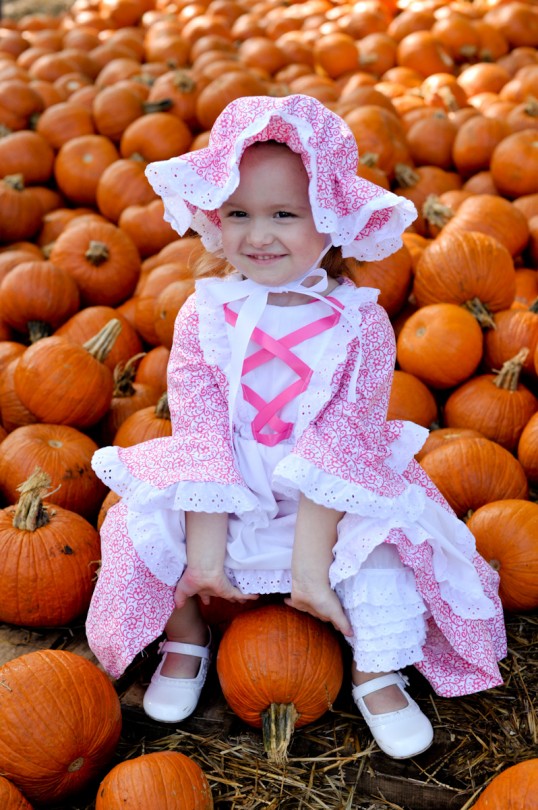 2 Comments
Leave a Comment