DRC Half
Brandon had another half marathon this morning so we had to go out and show our support! Brooke actually loves going to races. She just sits and waits for Daddy to run by. She looks forward to seeing him and saying hi. This race had some activities for kids before the race began. So Brooke got go through the bounce house a few times and then paint a sign for Daddy.
She has been a real Daddy's girl lately. She wants to be with him consistently and do what he is doing. When we kissed Daddy bye for him to run, she cried for him. She just loves her Daddy. Once we got to our first spot to see Daddy she couldn't wait to see him. She started cheering for other racers but she stopped becasue she said they weren't telling her thank you. We got to see Daddy and then went to our next mile marker. Each time we saw him, Brooke wanted to run with him and just wanted her daddy.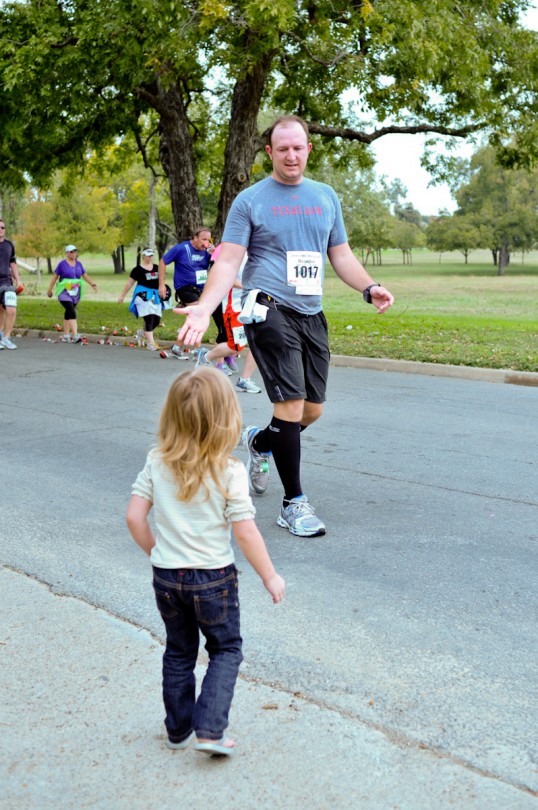 We got to see daddy at 3 different spots before making our way to the finish line. Brooke liked to give Daddy pretzels we had for him. She was so cute and does great at waiting for him. The parking wasn't great at this race so on the way to the finish line I just prayed for a good place to park. God provided and we got a close space. God reminded me that even the small things He takes care of and no pray is a silly or unworthy prayer. It's amazing how and when God teaches you things!
Brandon did great and we are so proud of him. He finished in his best time yet and we were so excited to him at the finish line. We love you Daddy and are so proud of you!!!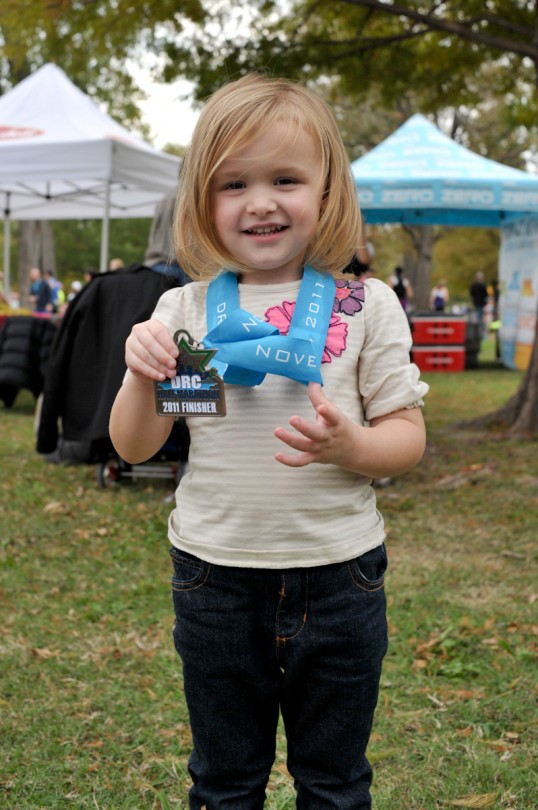 2 Comments
Leave a Comment