State Fair Horse Show
This is our first Class A horse show to attend. I was so excited to be able to come back to this show, since this is the first Class A show I went to when I started showing horses over 15 years ago. This show was going to be different because I have 2 kids, my husband and as always my very supportive mom to come along with me. I also have a new trainer, who is also a great friend to help us at the show. Not only is Michelle "my trainer" wonderful at her job she is a totally amazing person and her help and support during this show was something we won't ever forget and are so thankful for!
The show started on Thursday, but we moved in all our stuff and brought our horse on wednesday. Across from our stalls was empty spots with no stalls and sand/dirt so it made for a great sand box for Brooke to play in. Brooke was here most of the show when we were just hanging out. Thursday the show began and June did awesome. My first class I entered I got first place! We were having some minor issues with head set and cantering right away but in every class we got better and better. I was so proud of her and I had a blast riding her and really connecting with her.
Brooke had her lead line class on Friday night and did awesome. She was so cute in her hunter riding attire. We were the first ones in and I reminded her to look forward, hold her arms and reins correctly and to smile. I don't think a smile left her face the entire time, she was having a blast. When we were asked to line up, the judge came and talked to each of the kids. She asked Brooke, what her name was, her age and if this was her first show. Brooke answered all the questions and then the judge asked her if she knew where her horses mane was. Brooke answered like the judge was silly for asking her that question and said " uhhh yeah, its right here" while she pointed at the mane. It was kinda funny but I was like Oh dear, that's my daughter! While we were waiting for the awards, I told Brooke she did such a good job and that I was so proud of her. She then replied to me by saying "Yes I did, and I am about to get a ribbon." I am so glad she has confidence and had a great time ridding our horse June. She in fact did get a blue ribbon and a stuffed animal horse as well.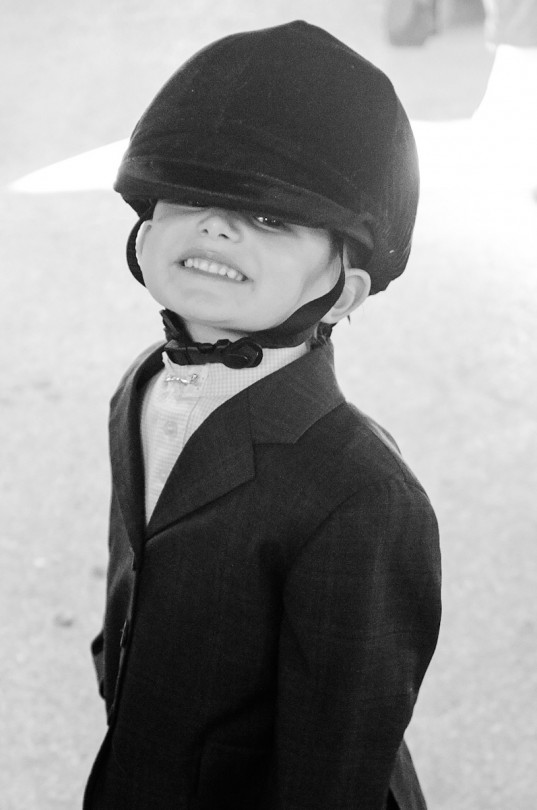 Saturday was the championship classes and I was excited about these because like I said before June and I kept getting better and better. Both classes had 3 people in them so there was some competition. Unfortunately, I got 3rd in both classes, but my horse and I did awesome. I was so proud of her and happy with the ride we had. Several people after the classes said I got robbed and should have placed higher. It is always nice to hear that others think you did well. My husband, my kids, my family and my trainer were huge helps and seeing them proud meant more than a ribbon!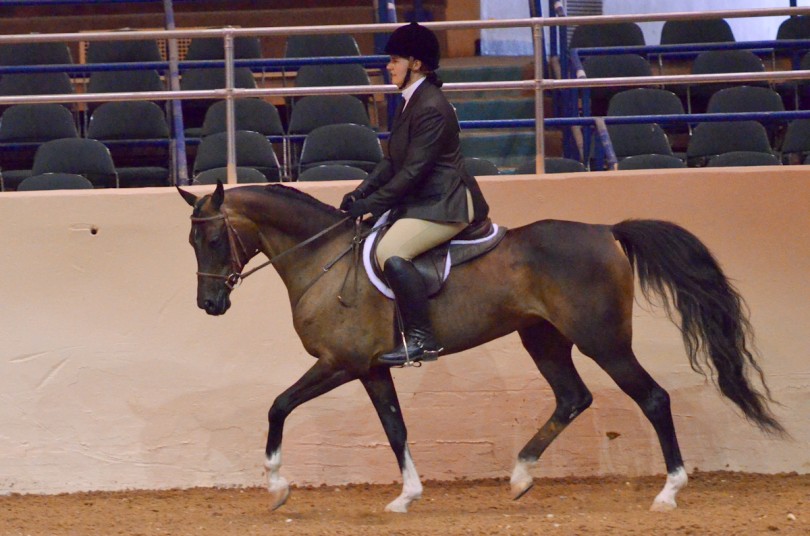 Our first show was amazing, we made great memories and had a blast. It is a lot of work so we were all defiantly tired and my back was very sore! Looking forward to some rest before we are off to our next show in a few weeks.
2 Comments
Leave a Comment