Martin Creek Camping Trip
I have been wanting to go camping for months but questioned whether or not we should go since Luke is still young. i decided that it would be fun so we packed up and went to Martin Creek Lake for the weekend. We brought Luke's pack in play to play in and sleep in which worked out very nice. Brooke got to sleep on her own blow up mattress this time. She was so excited but the first night fell out of her bed. I guess being in a sleeping bag on a air mattress was new to her. But the second night went great! Luke ended up in our bed the first night and made it through most of the night in his own bed the second night.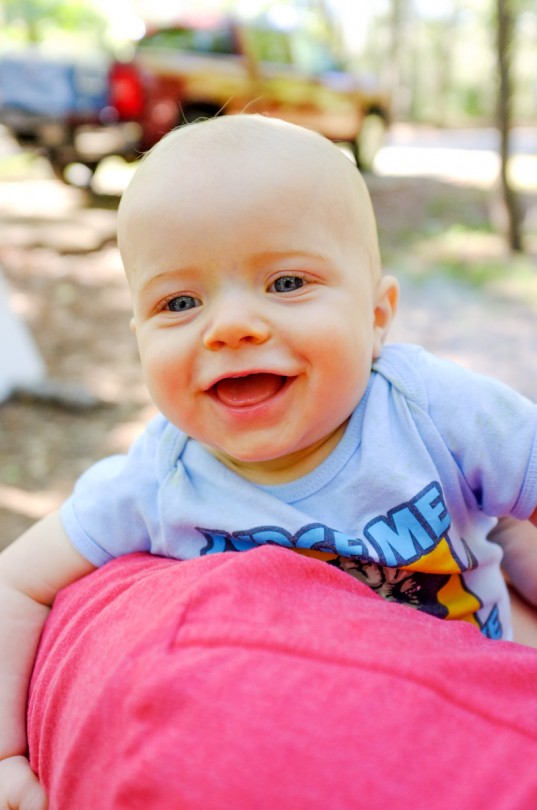 One of my favorite things about camping is cooking over the open fire and eating outside. I love being outside spending time with the family just hanging out, eating, laying in the hammock and hiking. Camping is such a great getaway for me. Brandon's cooking is just amazing and him cooking every meal for us is just so awesome and delicious! Our first night we had bbq chicken and sauteed vegetables with potatoes and s'mores. For breakfast we had bacon, sausage,eggs, potatoes and biscuits! Then for dinner we had steak, beans, potatoes and cobbler!
On Friday, Brooke and I went on a hike together while Luke took a nap and Daddy stayed with him. It was a little creepy at times being in the woods just her and I but we were brave and walked the entire path! We enjoyed finding all sorts of flowers, berries and sticks on the ground. On Saturday Brandon and Brooke went on a hike together while Luke again took a nap. We all three took a hike to the play ground and across the bridge to the island. The island hike was cut a little short because we saw a poisonous snake and it freaked me out just a little.
We love camping and Luke seemed to really enjoy his first camping trip. Brooke of course had a blast and loved exploring. I love our family camping trips and look forward to many more.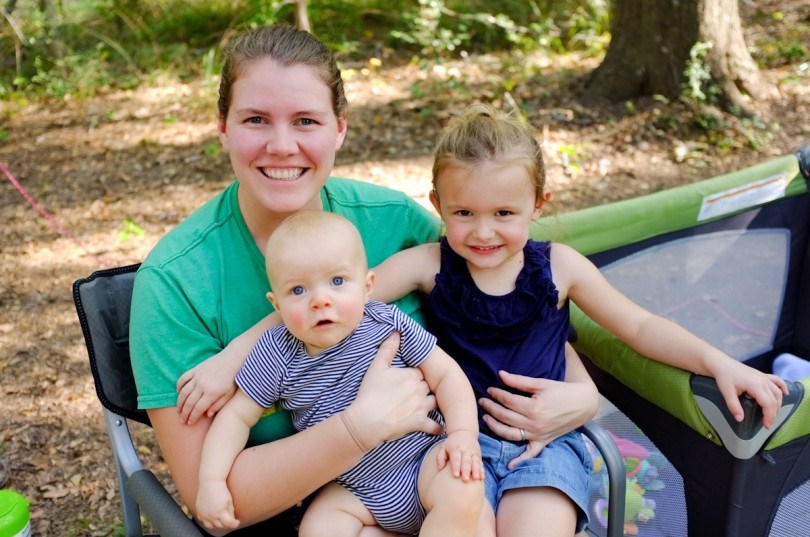 No Comments
Leave a Comment