Her 4th Birthday Party
The past three years, I have chose Brooke's theme for her party. I just have picked what she is most interested in and go with that. This year I decided I would let her choose, since she is old enough. She choose a princess party. I was super excited because that meant I got to do fun, cute, girly things for the party.
I have mentioned before how I have the best of friends, but seriously I really do! My friend Janie and Lauren agreed and willingly dressed up as princesses for Brooke's party. Brooke's face when she saw them in their princess's dresses was priceless. She was so excited and loved it. Brooke's friend "little Autumn" even agreed to dress up as Snow White. I was going to but backed out thinking it might be a little over board. But Ashley did Awesome. Having the 3 princess's there sure did make the party GREAT!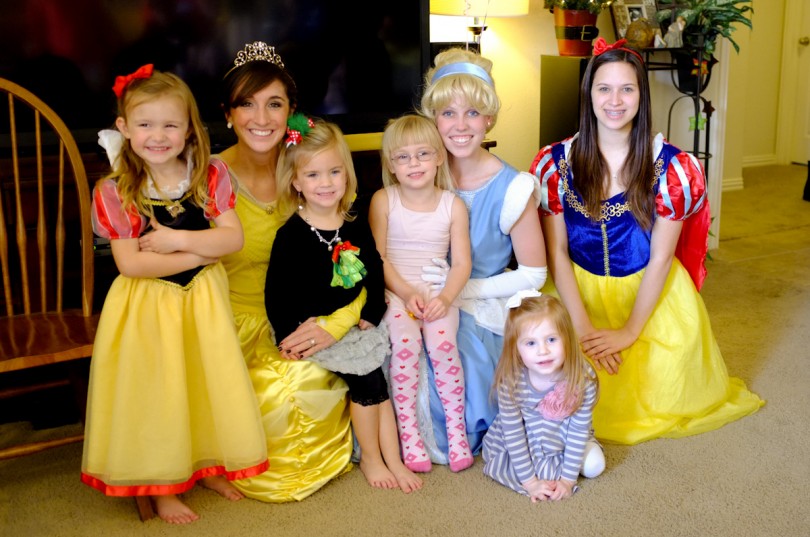 So, I never and I mean NEVER thought I would ever make doll cakes in my life time. I just think they are so old timely and way out of date. But I ran across an idea to use little princess's and make little cakes. So here I am typing and saying I made doll cakes, even though I justify it by saying they were princess cakes. They turned out so cute and I really enjoyed making them. Brooke thought they were the coolest things ever and that's all that mattered to me.
So to go along with the princes theme, I made Cinderella shoes out of card stock, glued them together and filled them with white pearl six-lets. She also had dipped marshmallows with princess cutouts on top, princess ring topped cupcakes and of course princess crown cookies that I made.
The kids and the adults had a blast with the bounce house slide. Brooke said that was her favorite part of her party. We got it all weekend, so she got lot of time to jump and slide!
Brooke of course got lots of fun and great gifts and couldn't wait to play with all of them. We are so blessed with great friends and I love watching her play with her friends and seeing them all come over to celebrate our little princess who is now 4!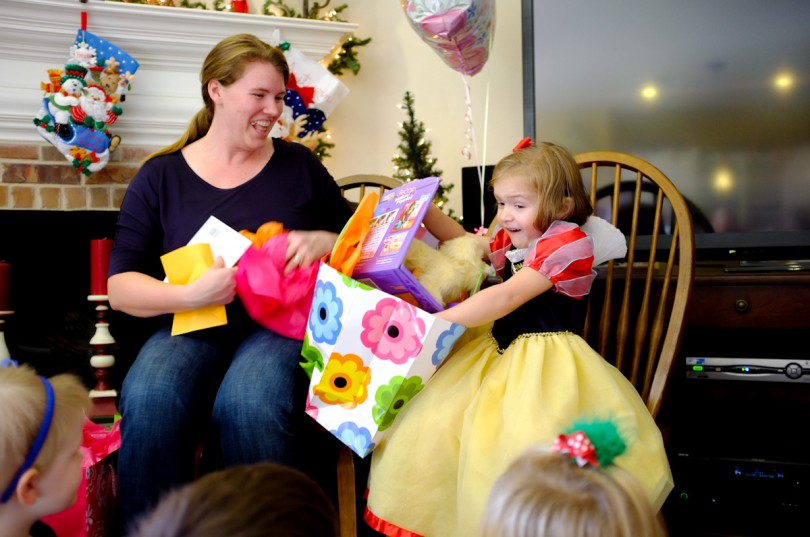 3 Comments
Leave a Comment