Easter | He is Risen!
We always tell Brooke the Easter story and what the true meaning of Easter really is about. This year though, Brooke really caught onto the Easter story and could retell most of it by herself. She received Resurrection eggs from her school that had 12 eggs in it. Each egg had an item in it to go along with the Easter story. Brooke loved telling the story using these eggs! I was so proud when I would ask her what Easter was really about. Brooke would answer "Jesus, he died for us and is risen, he lives in our hearts." I love that she embraces and loves to learn about Jesus and she is my encouragement to continue to teach her about a God who loves her unconditionally!
Although, Easter is about Jesus, we still have an Easter egg hunt and have the Easter Bunny drop a basket off at our house for the kids! The Waster Bunny even left some foot tracks on our floor for Brooke and Luke to follow to show where the baskets were. Both Luke and Brooke loved the bunny tracks! They had a great time hunting eggs in our front yard and got lots of fun little gifts! Right when we came inside, it started to down pour! We had timed it perfectly for our egg hunt! We then went to church and lunch with my mom and had a wonderful Easter!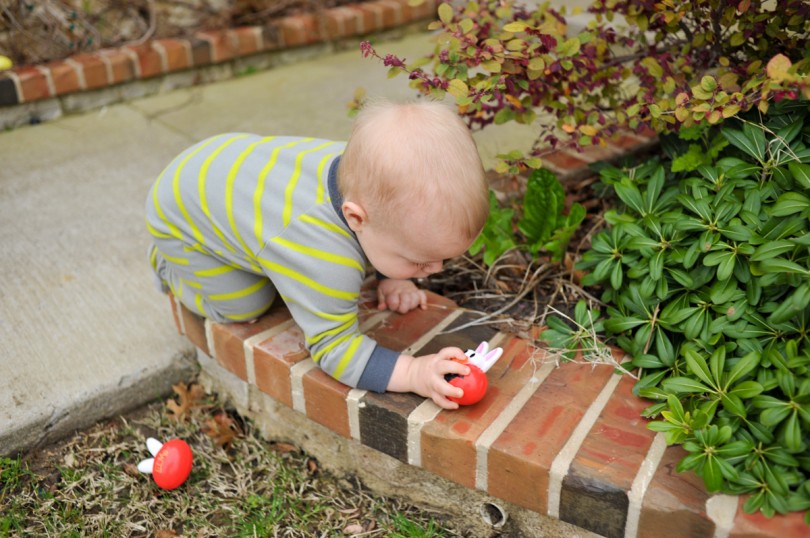 No Comments
Leave a Comment