California Burgers and Parmesan Corn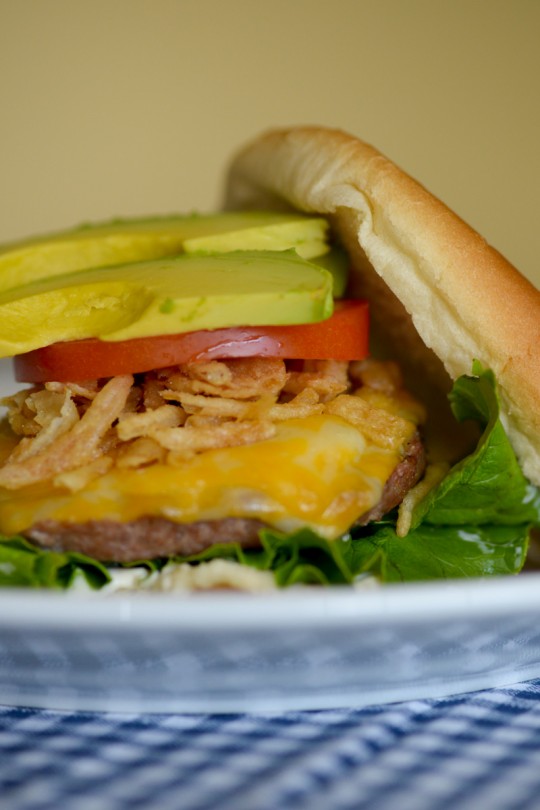 California Ranch Burgers
Turkey Patties
Rolls
Salt
Pepper
Dry Ranch (Optional)
Ranch Dressing
1/2 cup French Fried Onions
Tomato
Ripe Avocado
Lettuce Leaves
1. Season patties with salt, pepper and 1 ounce of dry ranch if you choose
2. Grill patties!
3. Spread ranch dressing on the bottom portion of the bun, place lettuce on top of dressing then place patty on top of lettuce
4. Top the patty with french friend onions, tomato slice(s) and avocado
5. Enjoy!

Parmesan Corn
Mix 1/4 cup grated Parmesan, 2 tablespoons of olive oil, 2 gloves of minced garlic, 1/2 teaspoon kosher salt, and pepper for taste. Bake at 425 on foiled cookie sheet until golden.
No Comments
Leave a Comment