Halloween
I think Halloween is such a fun holiday and having friends and family over to enjoy the fun is even better! I love making fun foods and spending time with everyone. This year we were in our new house so I was hoping we still had a good turn out for trick or treaters. Brandon did an awesome job decorating the yard and front porch. He made a dummy so that kids weren't sure if it was a real person or not, a ghost that moved up and down by machine and developed an application that set off sound effects by the touch of a button. Everyone seemed to really enjoy the sound effect bit and wanted to give it a try themselves!
Brandon of course dressed scary and scared some kids. We had a ton of kids come by that wouldn't even come up to get candy! Once it got dark, with the smoke machine going, you couldn't even see Brandon standing up on our porch. He did a great job and the kids and families loved it!
Brooke was really excited about trick or treating this year. I went to a couple of houses with her and then she and Nana went to lots more! After some trick or treating, the kids came back to bust open a pinata at our house and loved that!
The food that was brought over and made was so fun! Our awesome, new neighbors brought over a skull head cheese ball and used band aid appetizer! We also had pumpkin shaped pizza, pumpkin butter bars, ooey gooey monster eyes, spider web 7 layer dip, candy corn brownie, pumpkin whoopie pies, mummy hot dogs, graveyard pudding, death by chocolate bars, spider cupcakes, meatballs, little smokies and sausage balls. WE had a ton of food and had a ton of fun.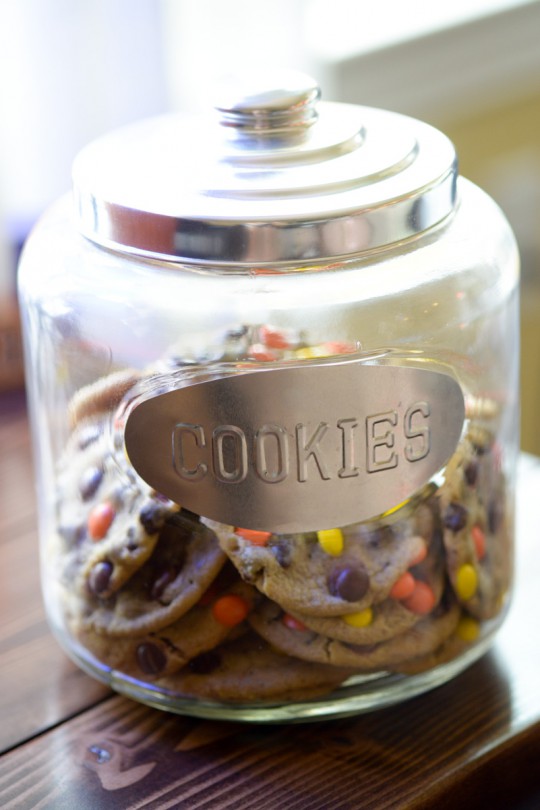 No Comments
Leave a Comment