Disney | Day 1
Our day started at 3am and most likely before that because I was so excited I couldn't sleep well. I mean how do you, knowing you are going to "The Happiest Place on Earth" the next day! We had a 6 am flight, made it there on time and got first class seats! Once we got on, our flight ended up being delayed for an hour due to maintenance issues. But once that was resolved, we were up and away!

We landed, checked into our beautiful hotel, The Grand Floridian and then made our way to Animal Kingdom. Typically, this would not have been my first choice as to what park we went to first but there were 2 characters there that day, that would only be there Friday and Saturday. So we took our pictures with Russell and Dug from the movie Up. I love these characters and was so excited to see them. There at Animal Kingdom, we grabbed some lunch at the Flame Tree and enjoyed some ribs! The kids also got to meet Pluto, Goofy, Winnie the Pooh and Tigger. We also grabbed a snack here and oh man was it good! This dessert consisted of 2 freshly baked chocolate chip cookies with 3 scoops of Blue Bell vanilla ice cream!
After we did a few things at Animal Kingdom, we went over to Epcot. We had set up a few fast passes there and go to ride a couple rides without waiting very long at all! Brooke is now tall enough to ride everything Disney has, with the exception of maybe 2 rides! Brooke, Brandon and I designed our own car and rode the test track then went over and rode Soarin! Brooke loved these rides and riding them with her makes them even more fun for me!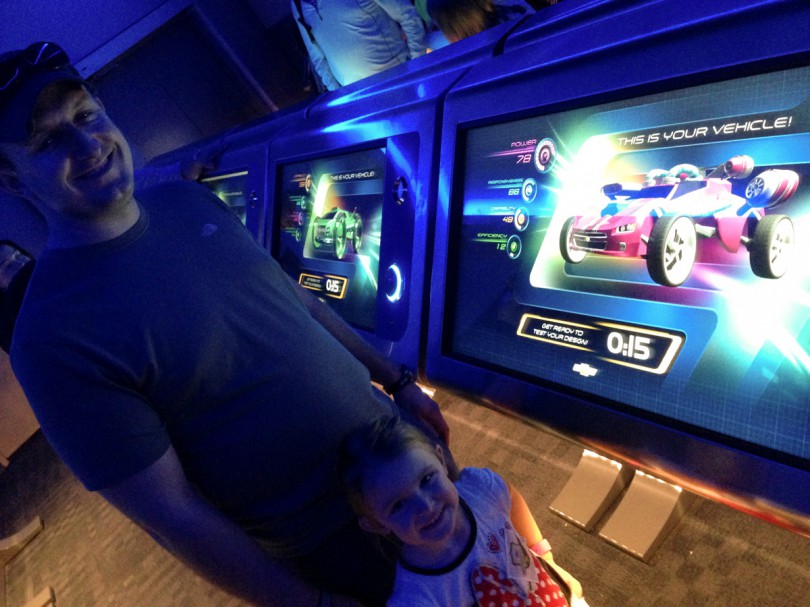 Luke got to ride the Seas with Nemo ride and loved it. We even rode it twice because he enjoyed it so much! While we were on the Soarin ride, he and Nana rode the Land ride together! He did great and even with little naps through out the day he was in a great mood and enjoying Disney!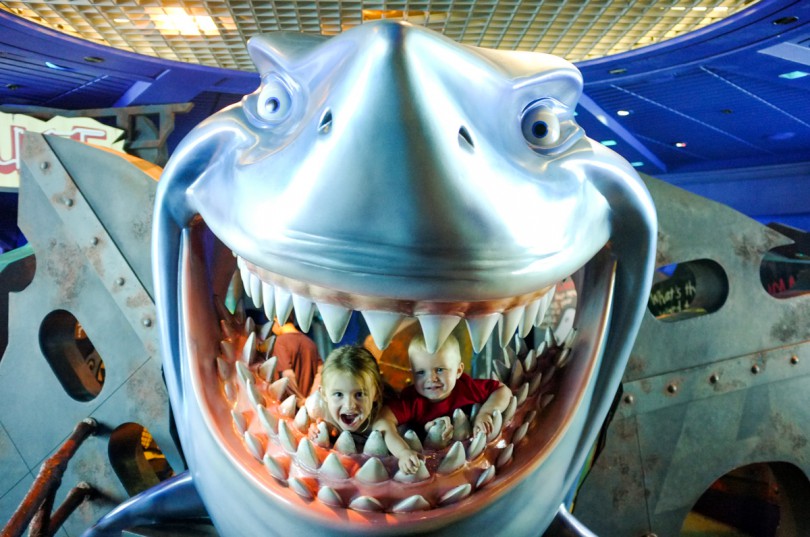 We grabbed dinner at Epcot, I wanted to try this key lime pie and it was good but the other food at there wasn't anything to write home about. Once we got down with a few more things at Epcot we decided to hit up one more park on our first day.
Can you really show up and not go to Magic Kingdom on your first day at Disney World? We took the monorail over to Magic Kingdom and got there just in time for the electric parade. We lucked out and got awesome seats. Luke and Brooke loved it! We then watched Cinderella's castle come to life and see the beautiful fireworks above her castle!
We had a long but awesome first day at Disney and we all are looking forward to our nights sleep!
No Comments
Leave a Comment