Disney | Day 4
Today we started with sleeping in which was so nice! Once we got dressed and ready we just spent some time at our hotel, the Grand Floridian. This hotel is so pretty and very enjoyable to stay at! I just love how they incorporate Disney characters and Mickey Mouse heads in all sorts of places! We had breakfast at Park Fare, which is a character breakfast at our hotel. The kids got to meet, Mary Poppins, The Mad Hatter, Tigger and Alice. Winnie the Pooh was there as well, but unfortunately he skipped our table! When Mary Poppins came by, Brooke showed her that she dressed up like her for Halloween. Mary Poppins, thought Brooke loved adorable and was glad she showed her!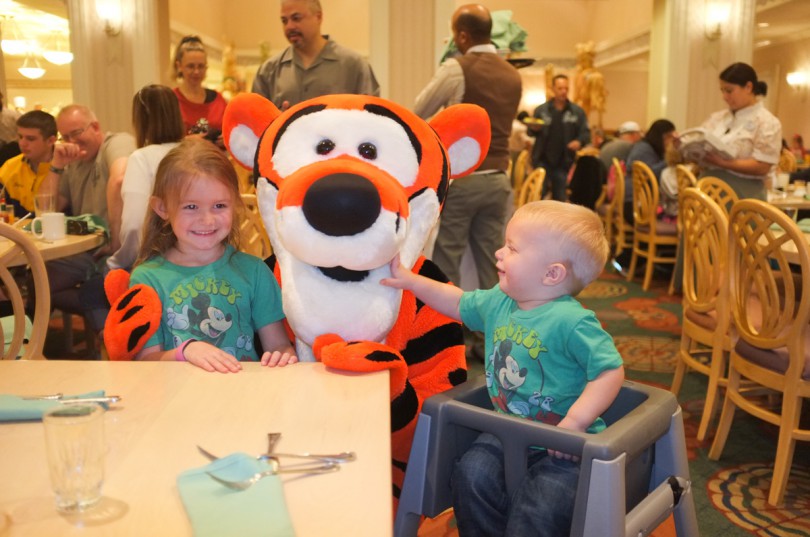 After breakfast, we headed over to Epcot for the day. We had all day here, so I was really looking forward to visiting each country. We love visiting with the characters here and had fun visiting with tons of them! The character meet and greet spot here at Epcot is one of our favorites. It is one where you get to meet Mickey, Minnie and Goofy. We actually did this meet and greet twice because there was a less than 5 minute wait and the kids loved it! One country I was especially looking forward to visiting was Norway. This is where Anna and Else would be! The movie, Frozen had just come out and we went and saw it on Thanksgiving day. It was such a good movie that I knew we ahd to see these 2! We waited in line for over 2 hours, but it was well worth it!!!
Brandon and Brooke played "The Great Piggy Bank Adventure" at epcot and Brooke really enjoyed it! We also rode the Finding Nemo ride a couple more times. We also did talk time with Crush and the first time Brooke did not get chosen to ask a question. She wanted to do it again, so today we tried again and she got chosen to ask Crush a question. She asked him what his favorite color was. We have this on video and she was so excited that he picked her!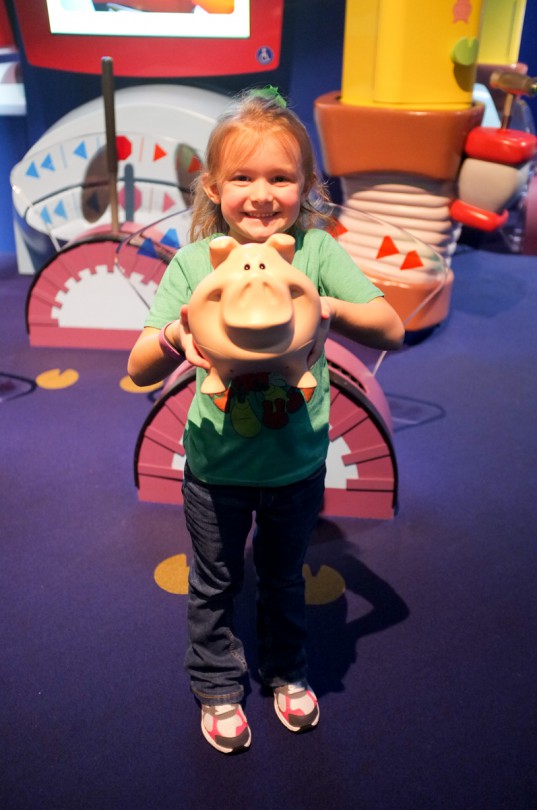 We did not have any reservations for dinner, but I really wanted to eat at Akershus. It was another princess character dinner and I tried all multiple times to get in but never had any luck. While we were in Norway, I went up to the receptionist and right before the dinner took place we got in! This character dining was by far the best experience! This is where Luke fell in love with Snow White. He wanted to hug her and this was the first character he showed interest in! 
After dinner, we had fast passes to the firework show. This allowed us to view the show in a certain area. We had great seats and Brooke made a new friend from New Jersey. The family was so nice and it reminded me of when I was a kid and I met a friend from New Jersey who then became my pen pal! Brooke loved talking to everyone and "making new friends."
1 Comment
Leave a Comment