Disney | Day 5
Today we headed over to The Wilderness Lodge to have breakfast at Whisper Canyon. I had never been to this resort, so I was looking forward to seeing it! This restaurant is know for being loud and giving you more than you ask for. Like the waiters and waitress will give you 20 bottles of ketchup if you need ketchup or throw napkins at you. It is quite entertaining!
After breakfast we went over to the Magic Kingdom. Brooke and Daddy rode Splash Mountain and afterwards we got to meet Woody and Jessie. We also got to meet Princess Tiana, Merida, Rapunzel and Snow White. Luke really liked Snow White and left Rapunzel to go see her! Snow White loved Luke too, and gave him several kisses on his face! These kisses he didn't mind! He was so funny with her! Brooke liked to tell the princesses that she had a cat at home names Mowy. It was so funny to hear what she had to tell the characters!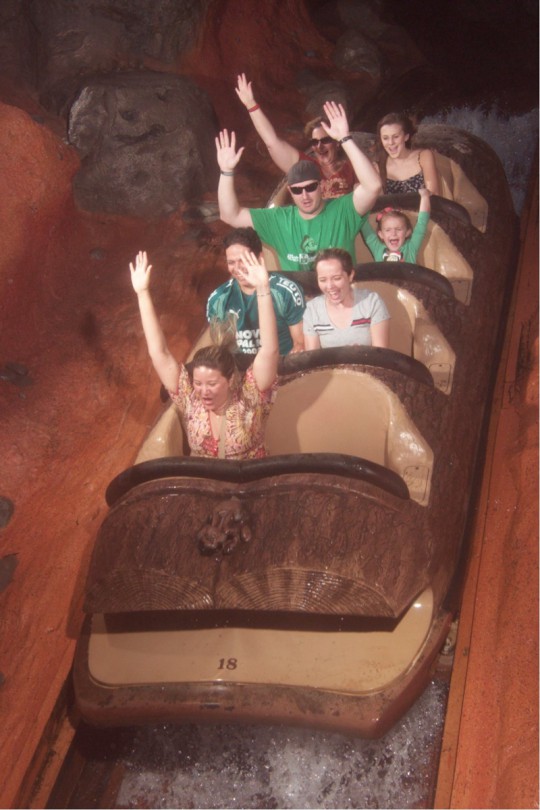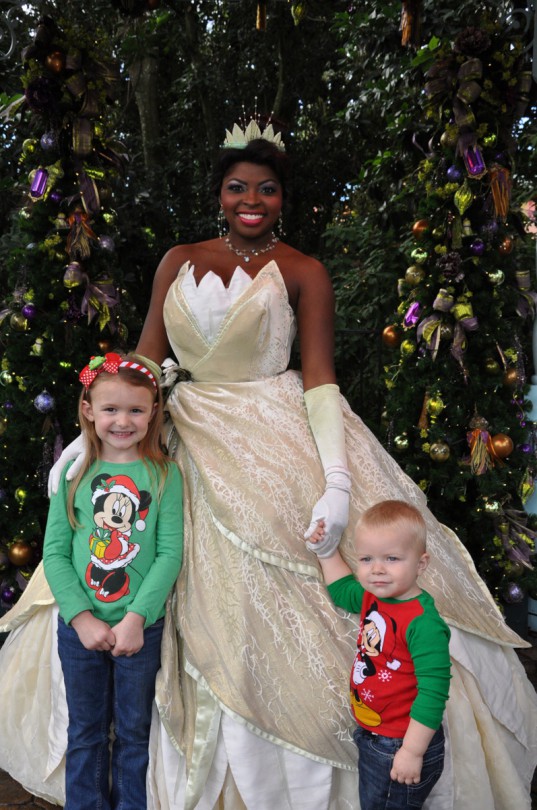 Brandon and I wanted to take Brooke on Space Mountain. Now that she is tall enough we were even more excited about rides becasue she got to ride them with us! I will admit I was a little nervous about her riding this because you have to sit in your own seat and this ride is in the dark and kinda fast. When it was over, Brandon turned around and she had tears running down her cheeks. I felt horrible but she seemed ok just a little scared! After a few rides and a snack, Luke, Nana and Mommy went back to the hotel for a nap! While we were at the hotel Brandon and Brooke stayed at Magic Kingdom and rode a few rides! Brandon was able to beat the Buzzlight Year game with the highest score possible, so they gave him a button calling him a Galactic Hero!
After awhile, We all met back up at Be Our Guest for lunch. This place was so cool! The decor and atmosphere was so much fun! We ate our lunch in the west wing, where they had a picture of the beast as a human and then it would turn into the beast. They also had the rose in the window, which would loose a pedal every once in awhile! After we ate there, we went over to meet Belle at Enchanted Tales with Belle. The kids get to be chosen for certain characters to act out the story with Belle in her ballroom and Brooke got chosen to be the Beast. This was so cool and Brooke got to dance with Belle and had such a great time with her! After Belle, we ran into Gaston and then we went over to Ariel's Grotto and met Ariel!
That evening, Magic Kingdom was closing early so they could host a "Very Merry Christmas Party." We bought tickets to this before coming to Disney World and I was looking forward to this party! Many characters come out for meet and greets and these are ones that are hard to find, or that don't come out very often or if they do, not together! So we got our picture with all the 7 dwarfs, Jasmine and the Genie, Tinker Bell and her friend Periwinkle! We went to the later parade and got great seats! Luke woke up just in time to see the parade and he and Brooke loved it! One of the coolest things about the parade was a couple of the floats smelled like candy or cookies. They let out this fragrance that smelled so good! Disney sure knows how to do things right!!! It even snowed on Main Street where we were sitting so that made it even more fun!!
No Comments
Leave a Comment