Disney | Day 6
After we slept in, we began our day at Animal Kingdom. I like going on the safari ride first, in hopes to see the animals out and more active! Brooke and Luke really enjoyed seeing all the animals. We then went over to ride Everest. Brooke is tall enough to ride this roller coaster and she wanted to ride with Daddy! She did great and thought this ride was pretty fun! Brandon and Brooke rode the Tricera Top Spin. It was hard to get their picture but they seemed to have fun! Brandon and I also took Brooke on the Dinosaur ride, Luke was sleeping so Nana stayed out with him! We didn't stay at Animal Kingdom for too long and after a few rides, we went on over to Hollywood Studios.
At Hollywood studios, we had to get a snack and these snacks were delicious! We stopped at the "Writers Stop" and grabbed a Mickey Brownie and a Carrot Cake cookie filled with icing! we had some characters to meet and these were ones Brooke and Luke love! Brooke got to meet Sophia and then they both met Jake from the Neverland Pirates. Luke was not too excited about Jake this time and just wanted to be by my side. After we saw these two characters, Daddy had saved us seats for the Disney Junior show. It was a cute little puppet show that both the kids enjoyed! After the show we went over to the Animation building and got to meet Wreck It Ralph, Venelope, Mr Incredible and Frozone.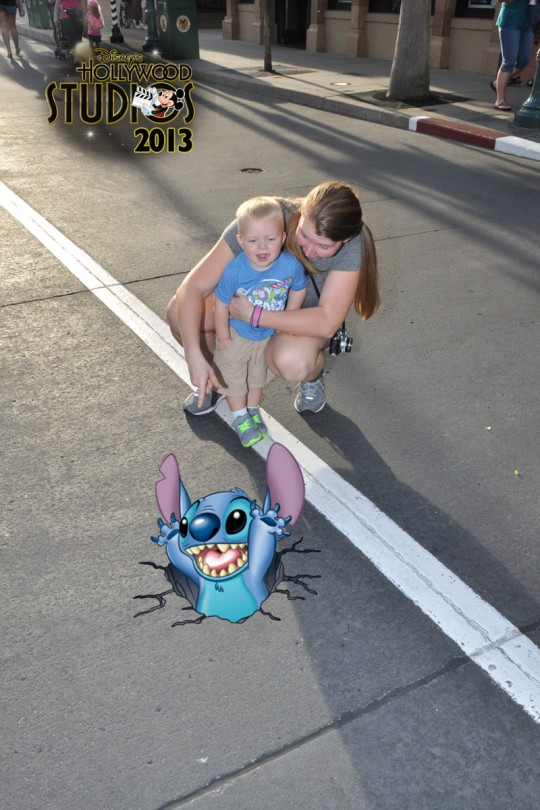 After seeing some characters, we went over to Fantasmic, or so we thought! Once we sat down, Luke started throwing up. Brandon and Luke had throw up all over them, so Brandon said he would take Luke back to the hotel. I felt horrible, but knew that was the best choice. Nana, Brooke and I then got on a bus and went over to Downtown Disney. I love how downtown Disney is decorated for Christmas! We did a lot of shopping and had a good time!
No Comments
Leave a Comment