Children's Aquarium
Brooke and Luke love sea animals and today I wanted to get out of the house, so going to the Children's Aquarium was the perfect idea! Brooke and Luke loved seeing all the fish. Luke would get a little scared at a few tanks and not want to go up to the glass. He would just stand back, wave his hands and say No. He did however find the sharks to be very cool.
My favorite part of the aquarium is the outside exhibit. They have a big touch pool for you touch and feed stingrays. We did not feed them but stayed at that exhibit for at least 45 minutes touching and watching stingrays. Brooke was nervous at first and wouldn't touch them. I held her hand with mine and touched a few and then she was good on her own. She loved this area and wanted to stay all day touching these rays. Luke was interested from a far. He would get close, then they would swim up to the glass and then he would back away. At the end though, he asked to touch one, and got brave enough to touch one with my help.
I enjoy going on little adventures with my kids. These kind of days, I just love and I am so glad my kids do too!!!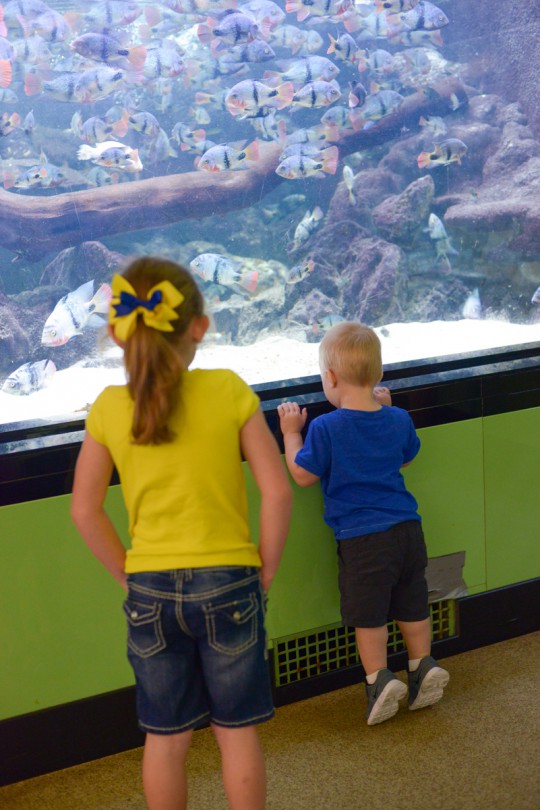 No Comments
Leave a Comment