Pictures with Bunnies
Every year I get my hands on some cute bunnies and take pictures of them with my kids. Brooke loves these pictures and spends all day holding and petting the bunnies. This year was no different other than the bunnies stayed at my friends house rather them coming home with us. Brooke was a little disappointed that they didn't get to come home with us so while we were at Jamie's she almost always had a bunny in her hands!
Luke also loved the bunnies and wanted to hold them as well. Both my kids are animal lovers and I just love this! This year I took these pictures at Jamie's house and did a few things different. Since I had a brick wall, I used sidewalk chalk and made a backdrop by coloring on some of their bricks. I loved how it turned out! The kids did however like the pictures with the bunnies in them better. Brooke and Luke were so sweet with the bunnies and really enjoyed getting a day to hold and pet the rabbits!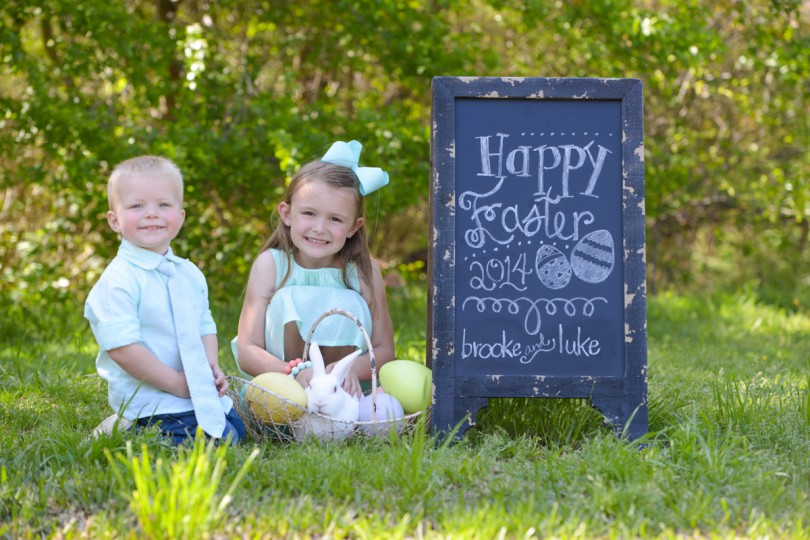 1 Comment
Leave a Comment