Cheer Clinic
Our Neighbor, Darby, invited Brooke to come to a cheer clinic at the high school for kids! I asked Brooke if she wanted to do this and she was so excited and said yes! I asked a couple of Brooke's friends to come along too so that it would make Brooke feel more comfortable and it would be fun for them too!
Brooke's friends MaKenna, Carley and Brinley were there at the clinic and they were all so cute. After I dropped Brooke off, I waited for her other friends to get there and while I was waiting I got to see Brooke play "Little Sally Walker." It was so funny to see her do this, she gets shy but she carries on and does a great job!
When it was time for us to pick them up, we got to all go in the gym and watch what they learned. 3 of them got put together and got to do a little stunt, it was so cute! Luke loved yelling to everyone he knew and saying hi to them. He is such a good little brother! The girls had a blast and seeing the Forney Jackrabbit was a plus too!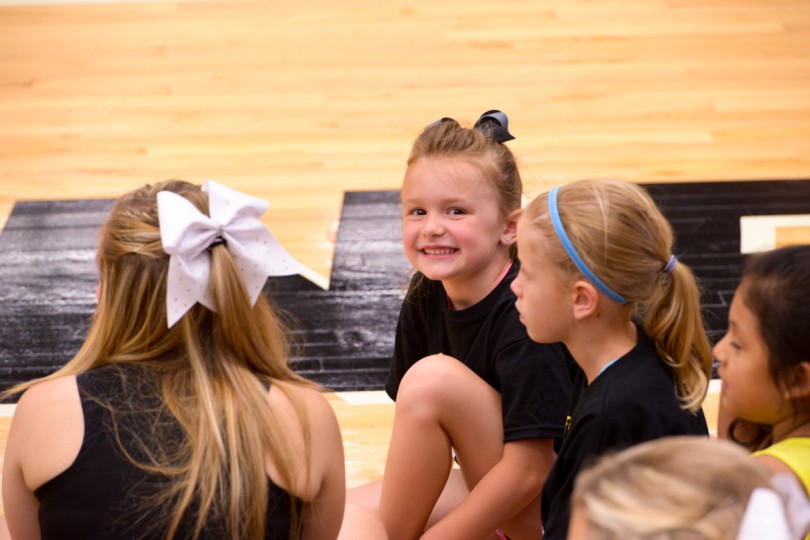 No Comments
Leave a Comment