At the Aquarium with Daddy
We have been to this Children's aquarium several time and Daddy has yet to be able to go with us. So today, on our way to church, Brandon told Brooke that if she didn't cry when we dropped her off at Sunday School we would go to the aquarium. The past few Sundays she has cried and it just breaks my heart.
So this Sunday, she did not cry and so we went to the aquarium. We first stopped and had lunch at 5 guys then went on to the aquarium! Brooke could not wait to show her Daddy all the fish, the alligator and the sting rays. We even fed the rays while we were there and she did awesome! We love this place so much, I decided to get us annual passes! So we will be back many more times! I just forgot to take a picture of Brandon with the kids at aquarium! I got him on video, so hopefully that counts!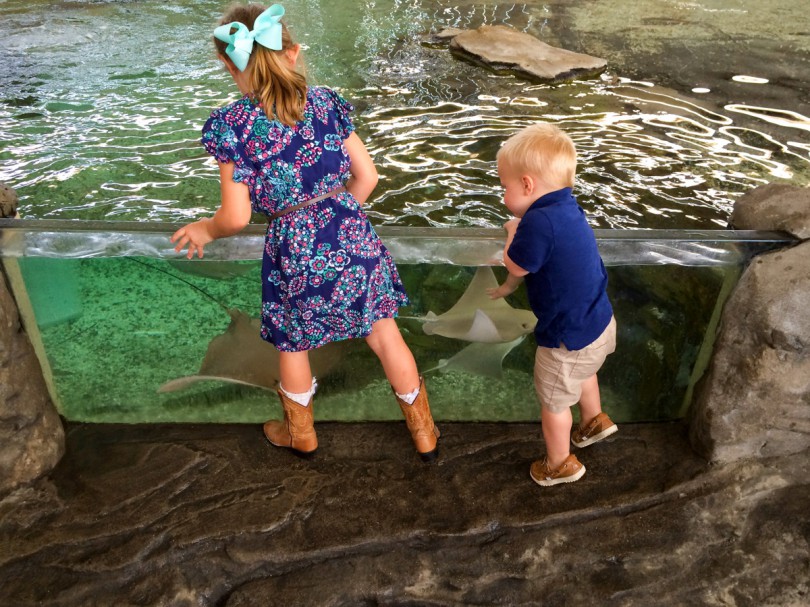 No Comments
Leave a Comment