New Orleans
My roommate from College Station, told us we could come stay with her if we ever wanted to come to Destin Florida to visit. Since the kids have never been to the beach (and to be honest because I just wanted to go) we packed up and went to Destin! We took a long way to get there to make a few stops to try and make the drive a little more fun for the kids. We got up at 3 am to leave and made our way to New Orleans. It had been years since I had been to New Orleans, so I was excited about this stop. We got there just before lunch and went the New Orleans Aquarium. The kids loved seeing all the animals and feeding the birds!
After we explored the aquarium, I had to get a muffaleta for lunch and grab some Beignets from Cafe Du Monde for dessert. The kids defiantly loved the beignets! Brandon just dropped me off to grab the lunch so while I was grabbing food, I got to take in some of the atmosphere and the architecture. This town is so quirky, that I just love it! We got back on the road, made it to Florida and then got to my friend Kristin's house. We had dinner with them and let the kids play some before bed time! It was nice to finally be out of the car and begin our vacation!
Luke, had other plans though and while Brandon and I were bringing our suitcases in, Luke came to me to tell me he threw up. He is our child who never gets sick, much less throw up so I was surprised. I was embarrassed though because he threw up on their bed and on the floor. What a way to start a vacation, right? So after a few more throw ups and cleans up, both kids were in bed asleep!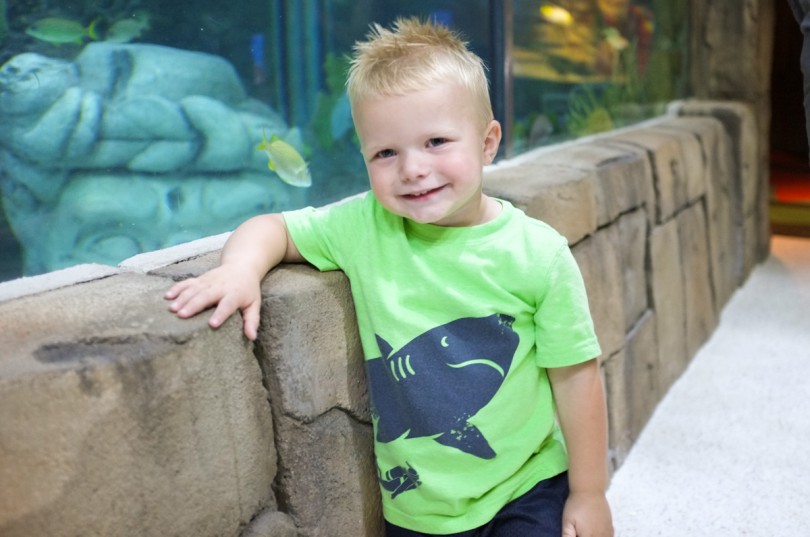 No Comments
Leave a Comment