Navarre and Fort Walton Beach
Today, Kristin and her two girls joined us to go to their local zoo. It is a smaller zoo but that doesn't stop me from seeing animals up close and personal. At this zoo, you get the option to buy food cups to feed the animals through out the zoo. Of course we wanted to participate so we bought 2 cups and food and 2 sticks to feed the birds.
The kids really liked feeding the goats, but I knew they had giraffes so I wanted to save most of our food for them! We also got to feed emus and ostriches which was quite intense! The kids loved the zoo and despite it being pretty hot we had a great time. Before we left we took a little train ride to end our trip at the zoo! We then grabbed some lunch and went back to their place for naps and just some down time!
After we were rested up, Brandon, the kids and I went over to Fort Walton Beach. The town was having a festival called "Billy Bowlegs" and it looked fun, so we figured, why not. We parked and then the kids participated in a trick or treat activity in the town. The kids would go to participating store and get candy, beads and other fun pirate things! They also had an area with live music, tents of all sorts of vendors, balloon animals and so much more!
While we were there at the festival, we got to see this guy put on these jet powered water shoes that were powered by the jet ski, go up in the air and do tricks. It was quite cool and very entertaining! We also got to see sugar gliders, also know as Sugar Bears. Brooke loved these animals and wanted to take one home. Although it was tempting, they stayed in Florida! We had a great day and enjoyed our visit to the zoo and to the Billy Bowlegs Festival!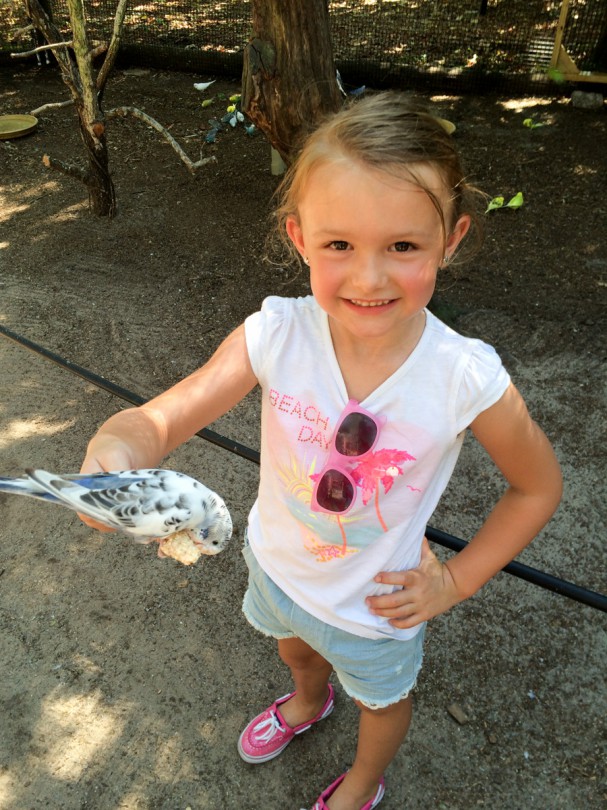 No Comments
Leave a Comment