Our Family – Lake Holbrook
Most of Brandon's Aunt's, Uncles came in to town this weekend for a little mini family reunion. Everyone arrived on Thursday after noon and our plans for that day were to just visit and grab some Mexican food for dinner. After dinner at El Fenix, we all came back to our house for games and more visiting. Friday, we all packed up and went to Lake Holbrook for the day. Papa brought his boat, so we got to water ski, tube and knee board. Brandon, Anna and I tried water skiing for the first time and Brandon was the only one successful at getting up on the skis! Anna and I however were successful at the knee board and that was a lot of fun.
Aunt Mary Kay, Uncle Mark and Aunt Anne also water skied and impressed us young ones! Mark and Mary Kay got up right away and skied all over the lake! Brooke and Aunt Mary Kay got to tube together and Brooke just loved it! Luke loved riding in the boat and just playing in the lake. Luke was very concerned and worried about his Daddy when he fell off the tube. He made sure to check on him when Brandon got back to the boat! We rode on the boat a lot, played in the water, caught fish with a net and just enjoyed each others company at the lake.
We had a great time at the lake with our family and made some great memories!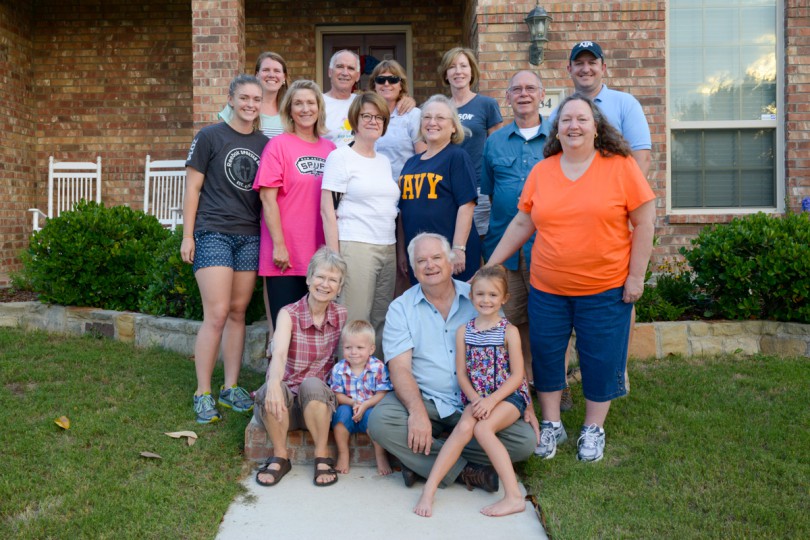 2 Comments
Leave a Comment