A Little Trip to Grapevine
Today after church we met with Chad, Haley and Hadleigh for lunch. We hadn't seen Hadleigh since she was only a few weeks old so we were excited to see her again. We met for lunch at Brooke's favorite restaurant, Sweet Tomatoes. It was so great to see them again. Brooke and Luke loved seeing Hadleigh and Brooke just wanted to hold and feed Hadleigh the whole time we were there.
After we ate lunch, Brooke, Luke, Brandon and I went over to Bass Pro shops to look at water skis. They had summer nights going on so Brooke and Luke got to play some games and do a craft. We also got to ride a carousel. Brooke then got to shoot a BB gun for the first time. She really enjoyed shooting the gun and after she was done she told Brandon and I that she wanted a BB gun for Christmas. I was impressed that she was able to hit the target. We had a great little trip out to Grapevine for the day!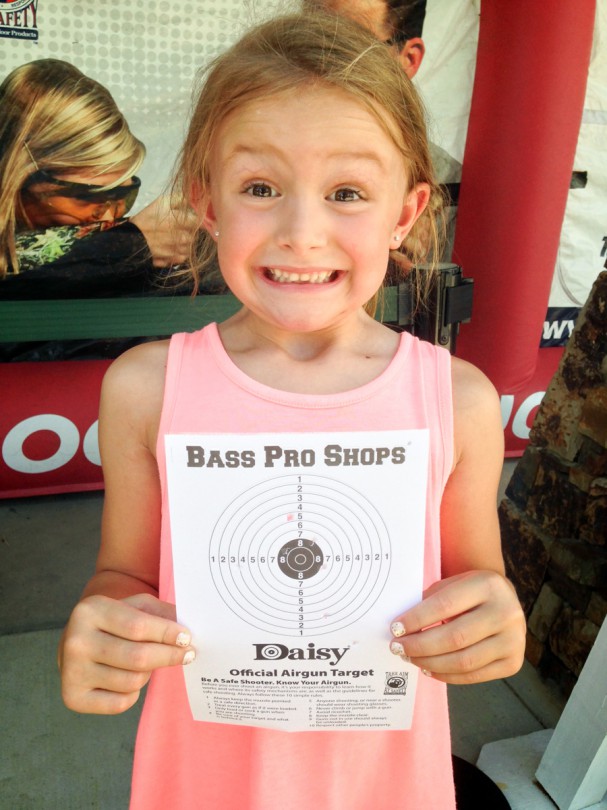 No Comments
Leave a Comment