ICE
I was so excited to hear that this years ICE was Frosty the Snowman. We go every year but last year the theme was one that didn't seem very interesting so I was excited to go back to it this year! We got to the Gaylord early to so the activities they have around the hotel.
Brooke was so excited to meet and hug Gingy. I think this was her favorite part of the whole night! We were only suppose to go in there once to meet him, but we ended up in his house 3 times. Luke wasn't a big fan of him but got close a few times! After we met Gingy, we went downstairs and the kids had a cookie and milk while Mrs. Clause read them the story of Frosty the Snowman. We then ate dinner and were ready to go snow tubing and to see ICE.
Brooke and Luke were so excited about snow tubing. Luke was tall enough to do the snow tubing, he just had to ride with someone down the slide in a double inter tube. He wanted to slide down by himself in his own inter tube so bad. We got to go down the slide 12 times, which actually was a lot. The ice sculptures were so cute and the kids loved seeing Frosty and going down the ice slide. We had a bast and enjoyed our time at the Gaylord Texas to see ICE.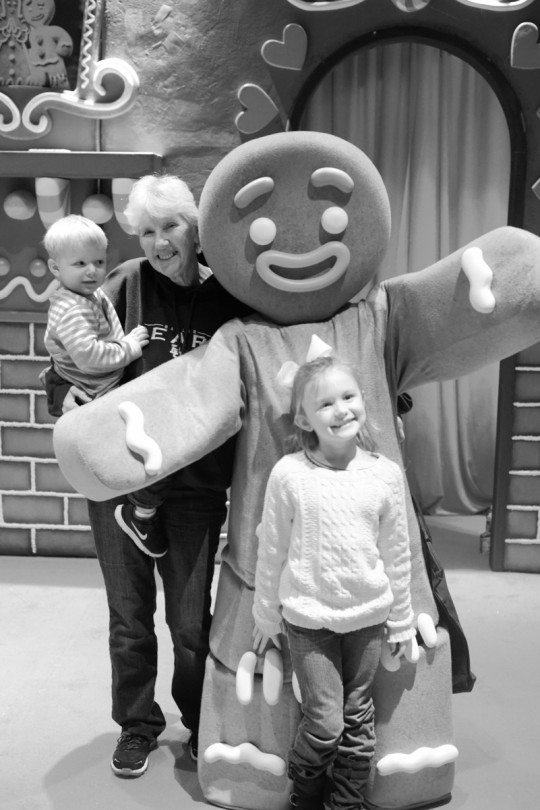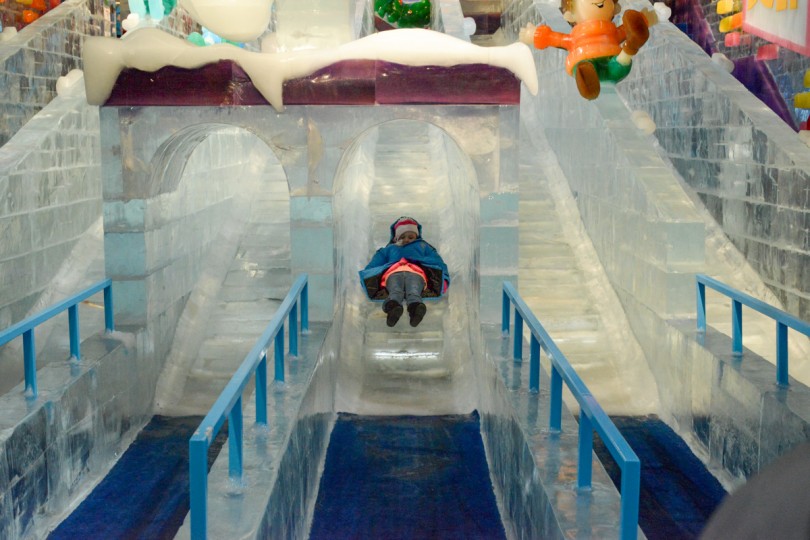 No Comments
Leave a Comment