Merry Christmas from St. Louis
The kids woke up pretty early and were ready to see what Santa had brought and to open all their presents! Brandon video taped them coming up the stairs to open their Santa gifts, and I just loved their reaction! Brooke got a Kit Kittredge American Girl Doll and some earrings. Luke got a Tonka truck and lots of play tools. Seeing their faces and being so excited was so cute! The kids got a ton of toys and new things to play with! Luke really liked opening the presents and got excited with each one he opened! After we opened presents, we changed clothes and went outside and played at the park! It was a a nice day and only a little chilly, so it was a great day to spend some time outside! Uncle Tom and Aunt Gerry live right across the street from a school so having a playground and open fields so close was very nice!
Later that day we had an intense and competitive game of kickball. Tony dove to get me out, and then jumped and landed hard to catch the ball once again. He played some intense kickball and it made us all laugh for sure! Brooke got her feelings hurt when Papa tagged her out but we had to explain the game and give her a pep talk and she was back in the game! We had such a fun time and being outside playing kickball was such a fun thing to do as a family on Christmas! We then went inside for dinner. Brandon smoked a brisket for dinner and it of course turned out so good! We played instruments, sang, played card games and just had a great Christmas! It was such a blessing to be all together for Christmas!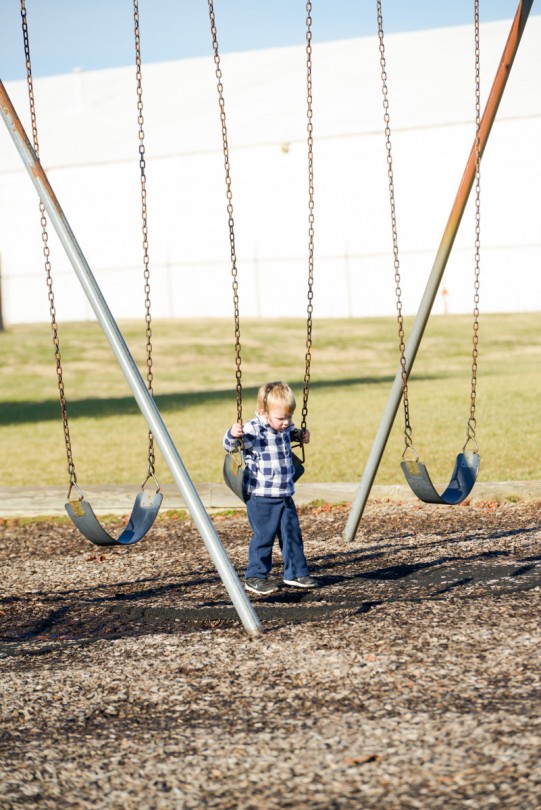 No Comments
Leave a Comment