Last Day in St. Louis
This is our last day in St. Louis and we have done a lot but again that was not going to slow us down for today. Brandon, the kids, Nana and myself met up with Grandma, Papa and Allison at the science museum. The kids had a great time exploring here and seeing all sorts of different things. One really cool thing was we got to see people actually putting together a dinosaur fossil. Usually they are behind glass, but here we got to touch the fossil and also talk to the paleontologist. As we were talking to them, we were telling them that we had recently watched a documentary on "Sue" the T-Rex. We were then informed that another guy there working on the fossils knew Peter Larson who worked on Sue. We talked with him for a little bit and then got our picture taken with him as well. WE hope to one day make it up to South Dakota to meet Peter and see his collection of fossils!
Another cool thing they had at the museum was a brainwave activity. You place a head band on your head to measure your brain activity, you are suppose to relax and rest your brain and whoever's brain was not working as hard the ball in the center of the table would roll to the other side. I played both Brandon and Brooke and got beat both times. I will say though that I did let Brooke win, but Brandon beat me in like 3 seconds. When we got back to the house, we celebrated Milo's 3rd birthday. Gerry made him the cutest cars cake and the kids loved singing and then eating the cake! We had such a great day and have such a fun time exploring all over the city!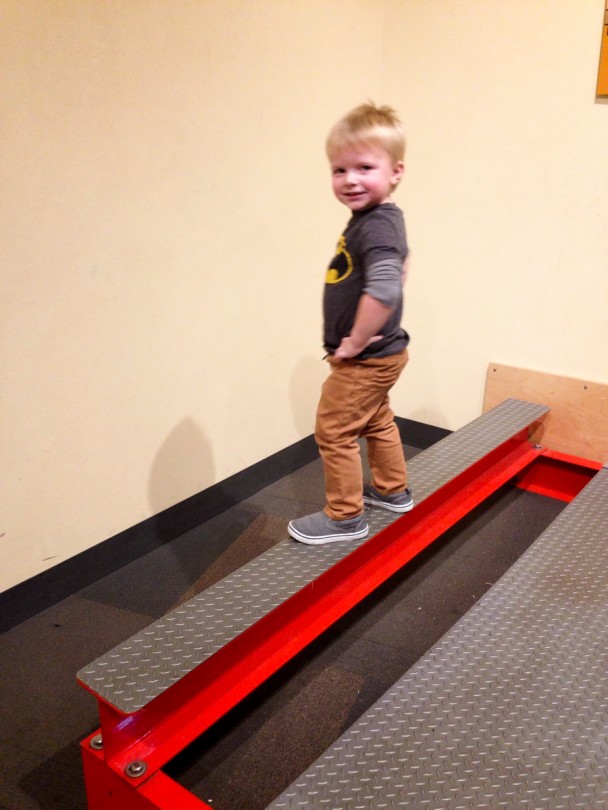 No Comments
Leave a Comment