Luke's 3rd Birthday Party
My sweet Luke's birthday party is today. When I asked him what kind of party he wanted he said train and Spider-man. I wanted him to have a train party because I figured this would be the last year where we could have this type of party. So with some convincing we chose train over Spider-man. I then came to realize there is very few train decorations. The only trains they had were Thomas the Train, and he doesn't watch that show, so I didn't want to go that route. I chose to make most of his decorations and had a blast making them. I made all sorts of railroad signs. I hand painted a lot of them and loved how they turned out! The weather here the past few days has been crazy. It has snowed, sleeted and rained a bunch so I was a little worried for his party. I rented a train to come to our house for the kids and parents to ride in, but it would not come if it was raining. I prayed really hard and the Lord answered my prayer! The train got to come and the kids and adults had such a fun time riding the train.
When the train got to our house, it somehow worked out where it was just Luke and I outside. His face was the most precious thing ever and brought a tear to my eye when he saw the train coming towards him for his party! This was such a special moment for me with my Luke! The kids all then rode the train several times and we had a blast. When it was time for the train to leave, there was one more ride. Brandon and I rode with Luke in the caboose. This was the only time we had to convince Luke to get on the train. He had rode on the train the entire time it was there and by this point he was ready to go inside and open presents! He cried but we still had the last ride all together and it was fun!
We then went inside and opened presents. He loves opening presents and got so many great gifts! We then sang Happy Birthday and he blew out his candles! He had a hard time blowing them out and I had to re -ight them since Brooke and another friend helped him the first time. He got it though the second time and everyone was so proud! We are so blessed with great family and friends and had a wonderful time celebrating Luke turning 3 with this train party!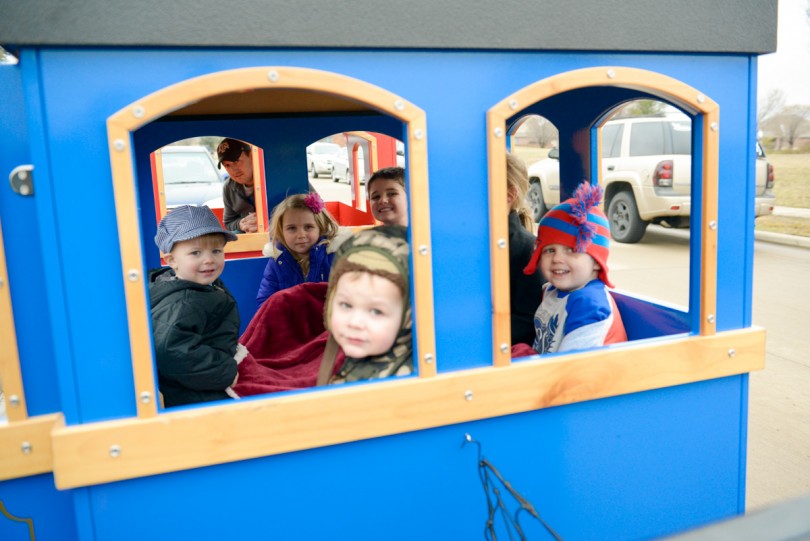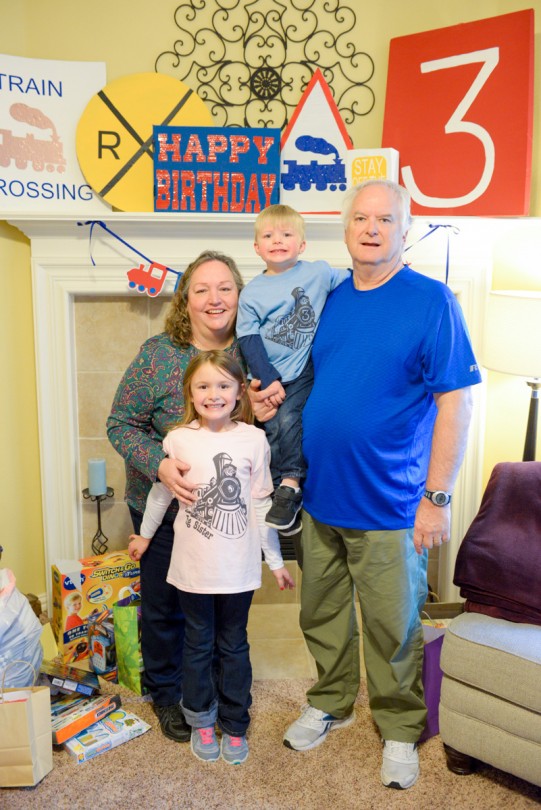 No Comments
Leave a Comment