GW Zoo
Let me start off with how this trip came about. Our friends the Webb's, Brandon and I were talking one night and somehow brought up this zoo where you can hold baby tigers. Lacey and I love animals and both of us wanted to go visit this zoo. Brandon and I had seen a TV show about a place in Oklahoma where you can do just this, so we bought our tickets and made a weekend trip out of it!
We purchased the endangered species tour and a private play time with a baby animal. You didn't know what baby animal it was till you got there that morning. When we arrived, we found out the baby animal options were a baby La-Liger, baby Tiger and a baby kangaroo. Lacey and I both wanted the tiger and La-Liger so we added another playtime to our trip.
We walked around for a little bit, met Joe Exotic, the guy who runs the place, and then got to meet and play with these baby animals. We played with the baby La-Liger first. This is a baby who was bred from a Lion-Tiger to a Male Lion. The la-liger was very playful and likes to play bite and jump all over people. This was a little intimidating, although still small, his teeth looked intimidating to me. My kids and I loved this little girl la-liger and had such an incredible experience. We then got to play with the tiger and he was so little and so darn cute. Brooke and Luke loved playing with the baby tiger Jeffery.
We then began our endangered species tour and experienced several interesting and unexpected things but still enjoyed our tour. We got to feed a camel a cracker from our mouth, go in the wolves den and pet them, hold snakes, pet a baby camel, hold a baby kangaroo, a skunk, a lizard, a pixie bob, and a ferret. We also got to play with the baby tigers and la-liger again. It was quite an experience and even though I left out MANY details about the awkward parts of this tour, we had a blast and got to experience some incredible animals up close!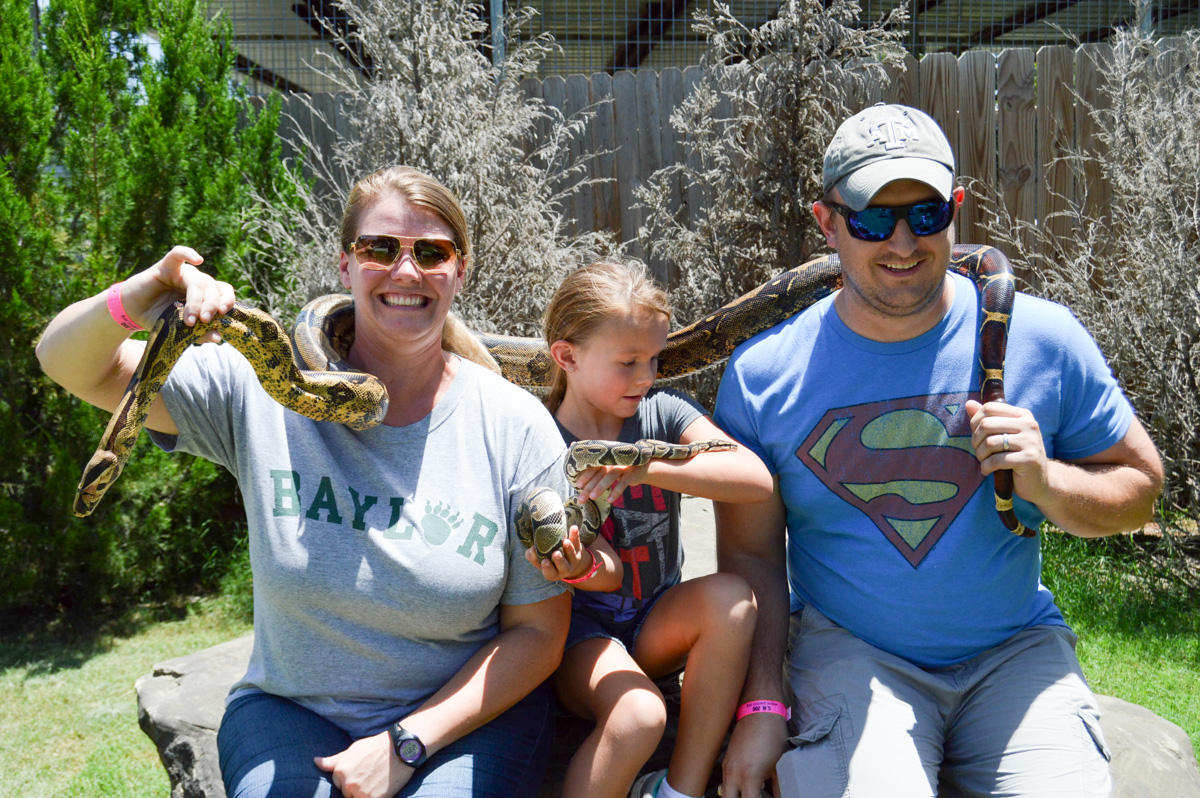 No Comments
Leave a Comment