Camping – Lake Bob Sandlin
I love camping, like really love it! This camping trip would be different than any other we had taken before. We were going with friends this time and our family was also staying in a cabin rather than our normal accommodations of a tent. I have always wanted to go camping with friends and was so excited to hear that we now we have camping friends who also love camping and want to join us! Brandon, Nate, Kylee and Jacob went to the Forney football game Friday night, so Sierra, Cooper, Brooke, Luke and I went down to the camp grounds Friday after school so we could get set up and have everything ready when the guys got there. Our friends the Sparks also were coming with us and met us at the camp grounds Friday night!
We got everything set up, I built a fire, we made s'mores and the kids played. We had a lovely evening just enjoying being outside and sitting around the campfire. We even tuned into the radio to listen to the Forney game for a little bit! The guys and other kiddos got in early the next morning from the football game. It was raining when they got in and didn't stop raining till about 11 am Saturday morning. That made breakfast delayed since we cook over an open fire and made things muddy. After Brandon cooked breakfast we took a hike, found horse apples, threw horse apples in the lake, swang from tree vines, collected leaves, went fishing, played on the playground and played football. Our football game was fun but also serious (ok just somewhat). The girls team plus Brandon won and it was a sweet victory! We saw deer, ate delicious food, made lots of memories and just simply had a wonderful time camping with the Sparks and the Whites!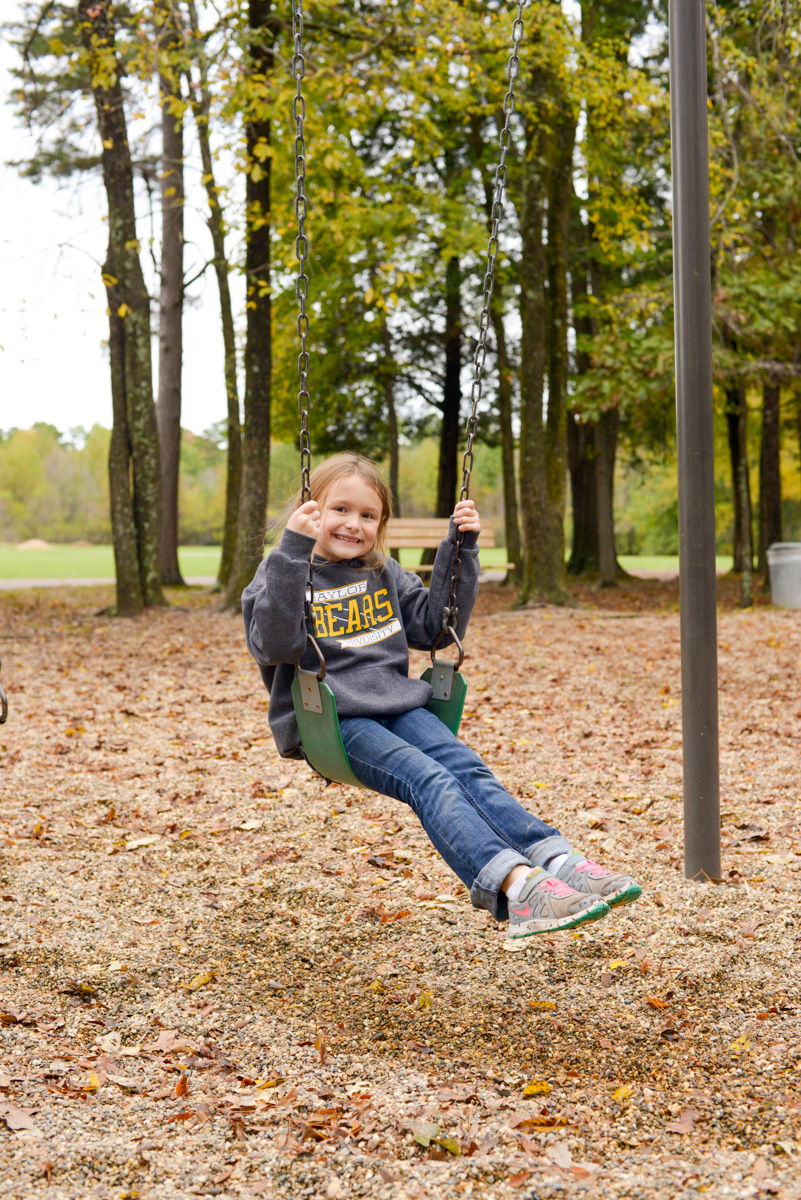 No Comments
Leave a Comment