Mother's Day 2016
For Mother's Day, Brandon and the kids made chocolate covered strawberries and cherries for me. They made these the night before, so I got to watch and snap a few pictures! The kids thought this was so much fun and loved every part of it! I could not wait to taste them, but I had to wait till the next day to enjoy my sweet surprise. When I woke up, the fruit and my gifts were laid out on the counter. Brooke made me a sweet card and they all got me a Kendra Scott necklace and earrings! After we ate a few strawberries and cherries, we went to church. Our plan for after church was to go to the park and have a picnic, but the forecast said it was going to rain, so we had everyone come to our house instead.
We all ate lunch and that Brandon and Tony cooked! Then we had Nana and Grandma come outside for their gift! The kids each picked a plant and a pot for them. They came outside to put their present together. The kids really liked helping them put the plant in the pot! Getting your hands dirty, is always fun! Nana and Grandma really seemed to like their gift and its one they can keep for a long time and remember that they did it together! Brandon and I are blessed with great moms!
That night, Brandon made reservations for us four to go to Simply Fondue for dinner. I love this place and think it is so much fun! Brooke and Luke really liked it too! We had such a wonderful day and I really enjoyed spending it with my family! Being a mom is one of the best things and I am so blessed to be a mom to two fabulous kids. Being called, Mommy, is one of the best things ever!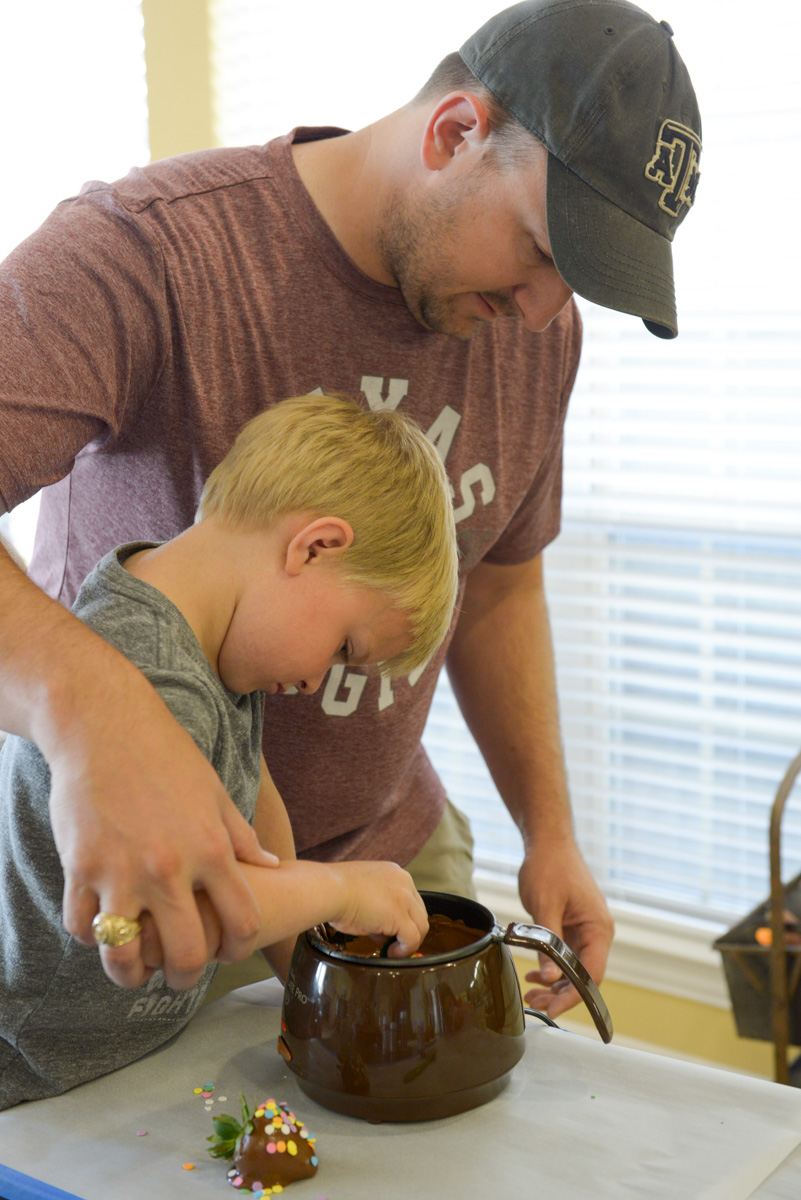 No Comments
Leave a Comment